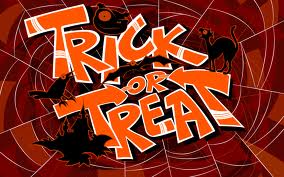 Things Required
6 ping pong balls
Prizes for the guests
How To Play
Get 6 ping pong balls and write 'trick' on 3 balls and 'treat' on another 3 balls.
Ask the participant to find one ball from the bowl.
If he/she gets 'trick' ball, he has to do some silly or funny things as per the demand of other guests.
If he gets the 'treat' ball then he will get the prize.
To add more fun in your game, you can fix some vibrators also into the balls. They will vibrate when touched 🙂